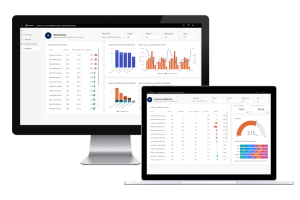 Data Communication's award-winning solution for the needs of energy companies.


A 360˚ software solution for the electricity and gas industry, developed on Dynamics 365 for Sales & Marketing (CRM) platform as well as on Microsoft Dynamics NAV.
By incorporating innovative features and specialized functionality it fully meets the needs of energy companies, whether they are Energy Suppliers or Network Administrators. At the same time, being a fully customizable solution, it offers unlimited flexibility and scalability.
A suite of business analytics tools that deliver insights throughout your organization.
Microsoft's next generation CRM, introducing digital intelligence in Customer Relation Management.
See how our customers are succeeding with Dynamics 365 for Energy