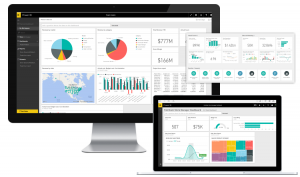 Turn industry data into smart decisions!
Business intelligence like never before! Microsoft Power BI makes it easy to combine your data, find new insights, and share them with others, while delivering dataflows, enterprise reporting, and major updates to Power BI Desktop. Α 360-degree view for business users with their most important metrics in one place, updated in real time, and available on all of their devices.
Any data, any way, anywhere. And all in one view!
A Customer Relationships Management application that adapts to the needs and the size of each business.
A 360˚ software solution for the electricity and gas industry based on Dynamics 365.
E-invoicing accredited provider's service.