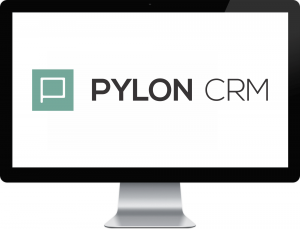 Customer Relationship Management
Strengthen your relationship with your customers and empower your sales department with a powerful tool. 
It adapts to your needs and provides you with complete and intelligent information that will enhance your business profile. 
Get the organization and readiness that until today only big businesses with numerous personnel could demonstrate. 
Complete Integration in corporate procedures
The easy and flexible using environment, along with the possibility of automating internal corporate processes, makes everyday life easier. It also increases productivity of corporate resources involved in interaction with existing/potential customers, while ensuring corporate rules through the approval process. Features such as easy cleanup of sales opportunity lists, not affect the existing basis, but can be incorporated in the existing/potential customers list, using flexible ways for their assignment via automated approval flows.
Absolute printing control
Printings that can be displayed either in paper form or as browse screens. Use the B.I. capabilities of PYLON and keep yourself informed with Pivot Tablets. Enrich your personal dashboard with selected KPIs (Key Performance Indicators). Create your prints easy and fast with the Easy Report Generator. All printing can be exported to all major formats of MS Office, and also be automatically attached to email.
Measurable Corporate Memory
The application manages in total all those actions accompanying its commercial activity, by creating a "measurable corporate memory". It provides integrated and flexible statistics that give the possibility for "BI" in order to response on time to potential problems or identify new opportunities.
Intregrated customer centered philosophy
Follow the whole procedure of sales, from the initial contact to the final offer and billing. Create a personal relationship with the customer through after sales communications, before and after sale appointments, pre and post-sale meetings, and other personal actions such as greeting cards or interaction in social media.
A unique personalized user-experience. With Roaming UI (User Interface) you just login from any workstation, wherever you are and you will immediately work in your personal user-interface. With all your options-customizations, your own dashboard with the financial indices and information you want to monitor, personal menu and much more!
Regulated information with intelligent forms
The registration of all actions is designed especially to minimize the registration time. Keep yourself informed on time about yours or your department's day's work. Organize neatly your schedule by planning actions in total, and manage resources assignments by taking into consideration all the necessary information.
Is communications via telephone a large part of your life? The application provides you with the ability to connect with the call center. It also provides a specialized screen for telemarketing in order to spent less time in the process and more time in communication and a successful customer relationship.
Integrated management of contact's data, including communication data, personal information, identity data and contact's source data.
Relationship management between contacts, and reminders for anniversaries and name days.
Geodata functionality for fast and accurate entry of contact's geographical information.
Multiple characteristics (attributes) for fast collection – finding and categorization with simple or tree form.
Easy contact import by copying from another record or file / social media.
Resources and actions module
Human resource management possibility or other material resources (computers, rooms).
Integrated management operations of all types, related to one or more contacts, and completed by one or more resources.
Registration of communications / appointments between the company and the contacts, either it's about a possible sale to a potential customer, after sales communication or customer service.
Ability to register service vouchers, visitation vouchers or other works done by resources on behalf of customers.
Actions statistics in total with multiple references and filter possibility.
Procedure's integration with call center.
Projection and actions scheduling through calendar by displaying the program of one or more resources of a group.
Fast recording and flexibility through the calendar with possibilities of copying actions, creating new relevant actions and closing actions.
Complete flexibility in the form and the data a calendar contains by setting standards.
Member cards management.
Possibility for flexible settings of point collection programs per document or per item / item group and for specific time intervals.
Setting for point redemption program.
Complete history of each card movement.
Complete statistics on members programs.
Fleet scenarios.
Contact lists and promotions
Monitoring of the overall sales cycle, from the initial list of potential customers, communications, sales opportunities, offer and closing of sale with transformation to document.
Possibility for static contact lists with easy entry from specialized form or file import, and dynamic lists by synchronizing contacts directly from the database.
Integrated management of campaigns: definition of promoted products, contact lists, campaign duration, resources, etc.
Transformation of sale opportunity to offer or other document.
Easy access to all data of a potential client, and the resource that has undertaken the potential customer, through the sale opportunity screen, for a complete picture of the situation and scheduling opportunity.
Monitoring of the overall success of a campaign and the expected turnover through specialized reports.
Advanced contact management screen for telemarketing sections.
Multiple reports on the top telemarketers, and on the general team productivity.
A Customer Relationships Management application that adapts to the needs and the size of each business.
Innovative e-invoicing solution